The magic of making chocolateTM
Get ready for the world's first personal chocolate maker
Your own chocolate, from scratch
Now you can make chocolate exactly the way you want it. CocoTerra will guide you through the chocolate-making process, from cocoa nibs to solid, ready-to-eat chocolate. No expertise required.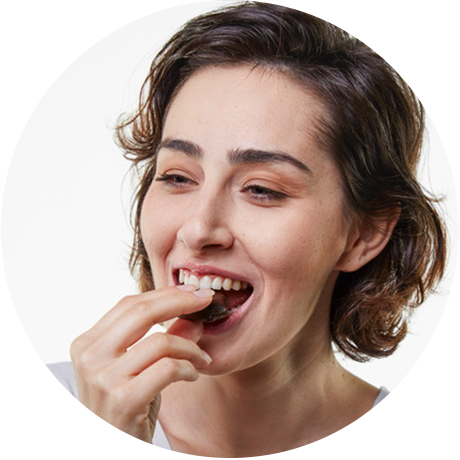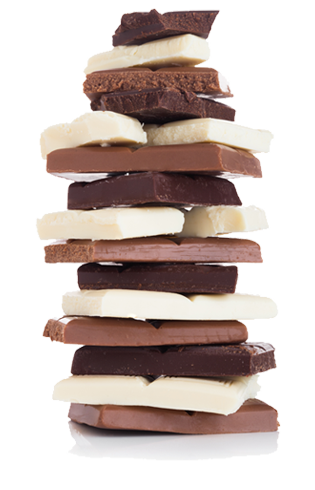 Dark, milk and white chocolate in about two hours
Make it straight up, or add flavorings and inclusions of your choice. You can even decorate it. With CocoTerra, anyone can become a creative, successful and proud chocolate maker.
Everything you need, in one place
CocoTerra provides the complete experience – recipes, ingredients, decorations and inspiration from us and our chocolate industry partners.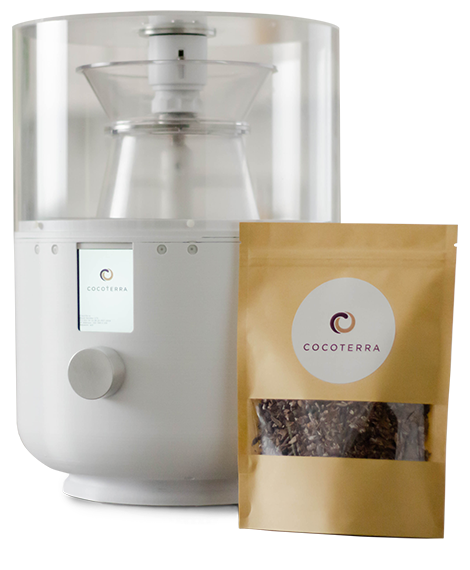 "Having seen the CocoTerra machine and tasted the chocolate, I'm excited about what CocoTerra will bring to home chocolate makers and the chocolate industry overall."
– Greg D'Alesandre, Dandelion Chocolate VP of R&D/Chocolate Sourcerer
As much (or as little) guidance as you want
New to making chocolate? No problem. CocoTerra can guide you start to finish. Already a chocolate pro? The CocoTerra app lets you manage a variety of chocolate-making parameters for the exact process and recipe you want.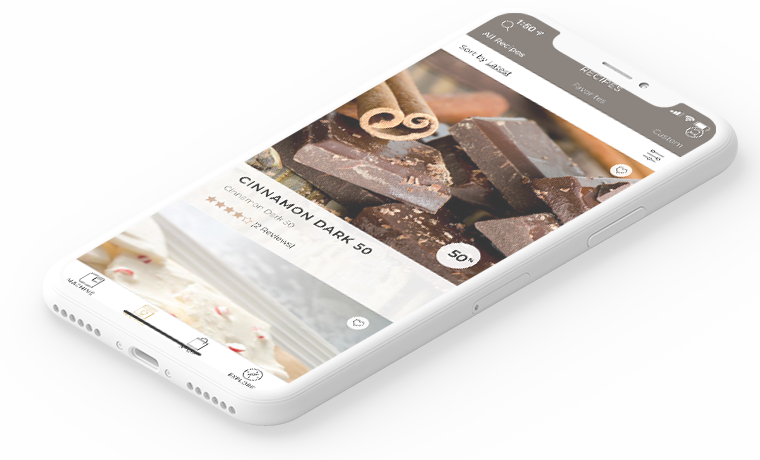 Share the experience
Watch the transformation. Smell the chocolate aroma. Enjoy making, eating, gifting and sharing your custom chocolate creations with friends and family.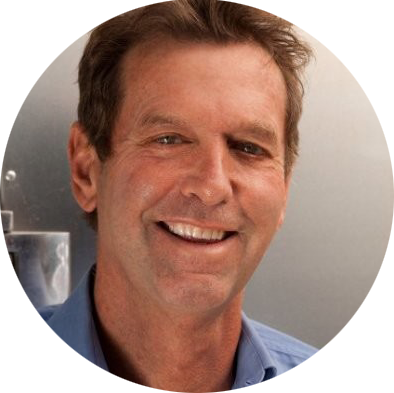 "CocoTerra is a natural extension of the craft chocolate movement, enabling anyone to make chocolate right in their home. The quality is terrific and the experience is delightful."
– John Scharffenberger, Scharffen Berger Chocolate Founder and CocoTerra Investor/Advisor
Stay up to date on CocoTerra