Chocolate takes many forms around the world, ranging from raw beans to delicate truffles. In some countries, chocolate is enjoyed as a beverage, while in others it is used as a culinary ingredient. The uses of chocolate are varied, but regardless of how or where it is enjoyed, chocolate remains one of the world's most popular foods.
Here's how chocolate is made, eaten and consumed in 10 different ways around the world.
#1 United States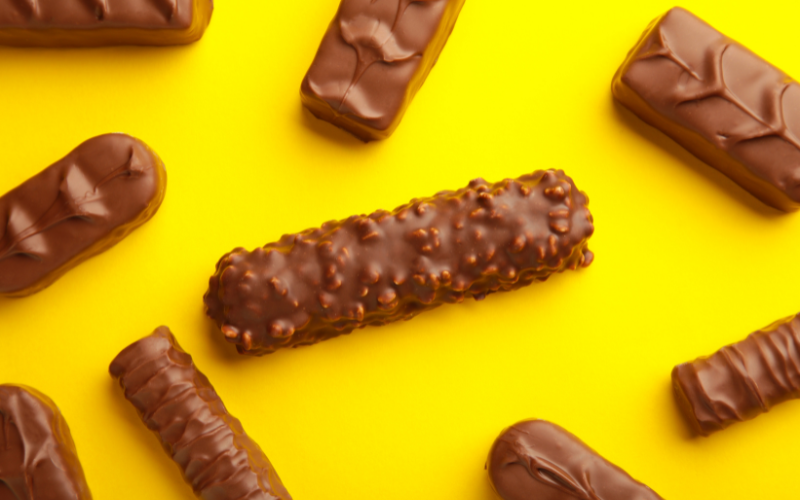 Let's start in the U.S. where many famous chocolate brands were founded over a century ago and hold a special place in our childhood memories. No doubt, we are all obsessed with the basic gooey, sweet and salty flavors that hit the tip of our tongues.
The most popular chocolate confections, also known as candies or candy bars, are sold across the country. You can find them almost anywhere such as convenience stores, gas stations and movie theaters.  M&M's are America's most iconic chocolate brand that you MUST try at least once.
M&Ms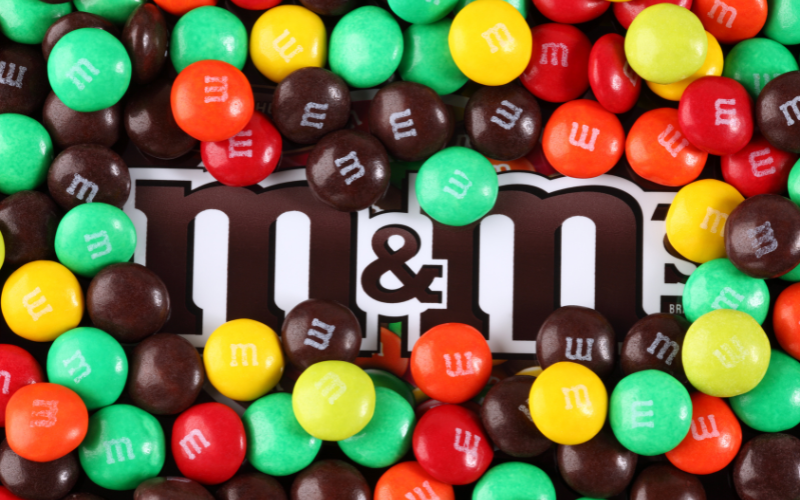 The popularity of M&Ms is ironic when you consider the particular packaging and its content of colorful, candy-coated chocolate pieces. 
Originally inspired by rations eaten by soldiers during the Spanish-American War, M&Ms live up to their slogan as they "…melt in your mouth and not in your hands." Today they are available in multiple flavors, such as white chocolate and fudge brownie, and are sold in M&M themed stores in destinations such as Las Vegas, London and New York. Today's M&Ms would make Frank Mars and Bruce Murrie (the original M and M) proud.
#2 Mexico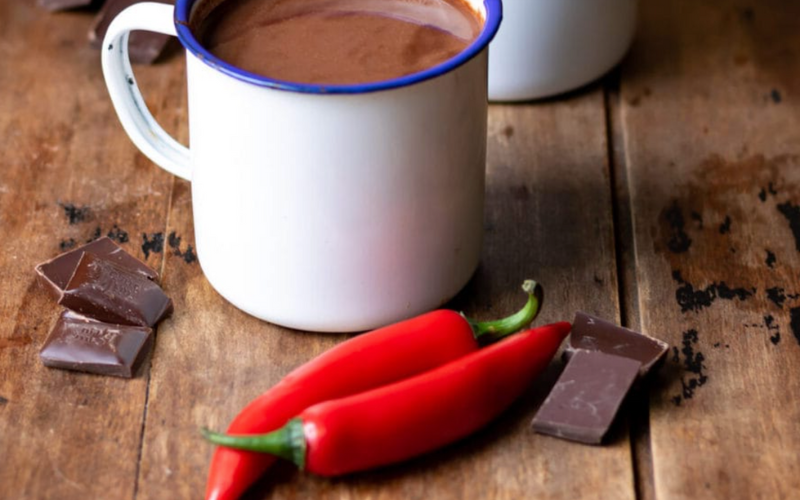 Now let's go a little south! Mexico, the country of origin of chocolate and hot chocolate: The Aztecs and the Mayans were the first cultures to make a chocolate-based drink. However, it was very different from the drink we know today. It was served cold and brewed like a beer for celebrations. However, the Mexicans later developed a spicy version, adding a pinch of chili to the rich chocolate to give it a spicy kick. Called "Xocolatl", it was a spicy and slightly bitter chocolate drink that was popular among the Aztecs and Mayans. It was a rich drink combining chili, vanilla and cinnamon that could be enjoyed hot or cold.
#3 Spain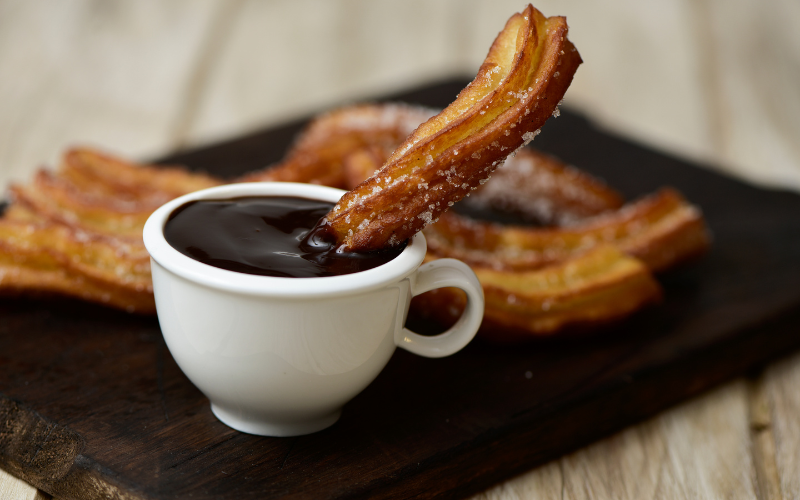 Crossing the Atlantic to Europe, churros con chocolate are a classic Spanish sweet snack made with a choux pastry mixture, piped with a star-shaped nozzle into long, straight or curly fingers.  They are fried in oil until crisp and then coated with a mixture of sugar and cinnamon.
While the history of churros is a bit fuzzy, it is clearer when chocolate became involved. Churros were introduced to South America during the Spanish Inquisition in the 15th century. Around the same time, the Spanish returned to Europe with cocoa, which they sweetened with sugar cane to make a kind of hot, thick chocolate that is perfect for dipping churros.
It is a tradition that endures today, and the emblematic place to do so in Madrid is the Chocolatería San Ginés. Inaugurated in 1894, San Ginés is open 24 hours a day to satisfy any craving for churros with chocolate.
#4 Switzerland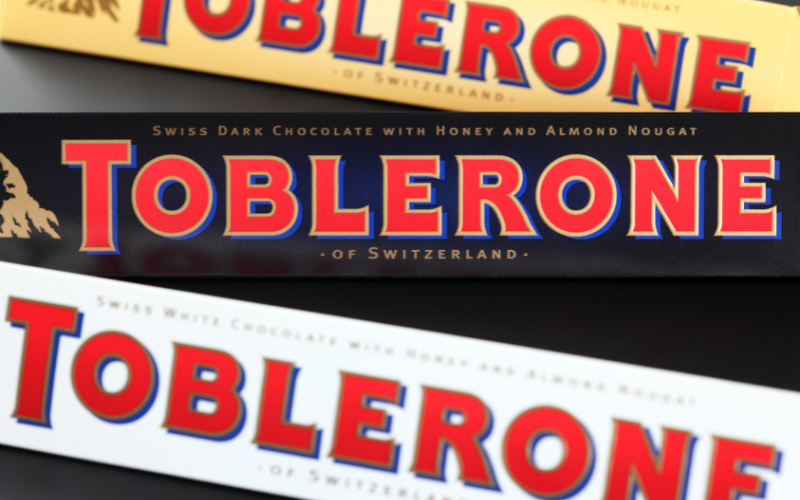 Swiss chocolate is one of Switzerland's main products and is internationally recognized for its high standard and excellent quality of ingredients. Chocolate is a way of life in Switzerland, with its people setting a world record for consuming approximately one bar of chocolate for every person every day of the year.
Although Switzerland has never produced a single cocoa bean, its abundant, rich and creamy alpine milk was responsible for transforming chocolate into the silky confection we know today. Milk chocolate makes up 80% of all chocolate consumed in Switzerland.
Swiss chocolate contains more milk than most chocolates in the world, so it offers a distinctly smooth, creamy taste and texture that can't be found anywhere else. It also tends to have a lower cocoa content and higher sugar levels, allowing for a luxurious "melt-on-the-tongue" experience.
#5 Belgium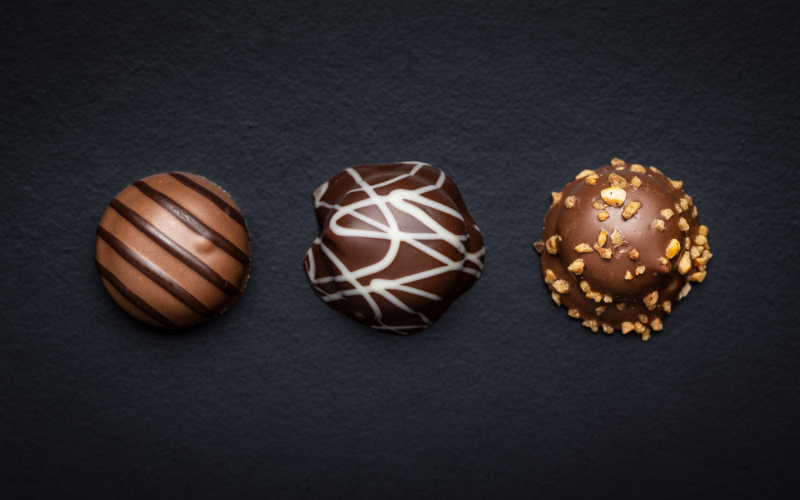 Belgian chocolate is the gourmet standard of chocolate and is considered by many to be the best chocolate in the world, especially its dark chocolate. In Belgium, there are more than 2,000 chocolate stores offering handmade chocolates, in addition to several chocolate museums.
#6 France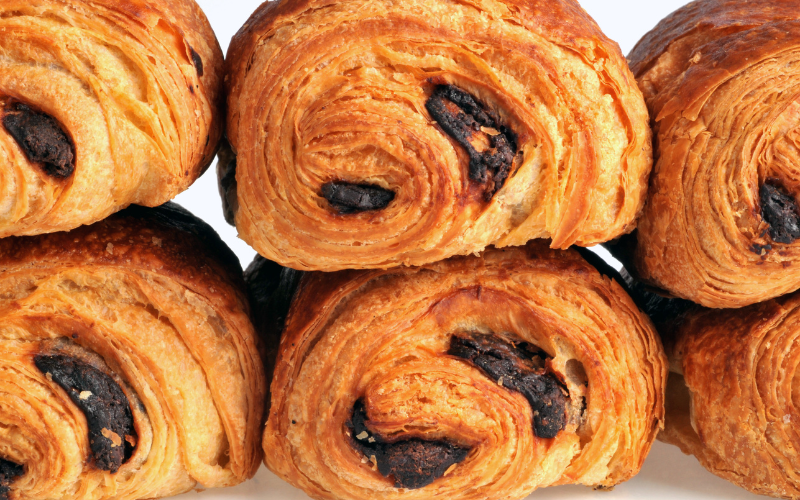 The origin of pain au chocolat, or chocolate croissant, is not so clear; there are many different theories as to who came up with the idea of wrapping a chocolate stick in puff pastry dough. The most popular origin story is that it was an Austrian military man, August Zang, who imported them from Austria to France in the 1830s. According to this theory, he was baking pain au chocolat (chocolate-filled croissants) in his Viennese bakery in Paris.
A true breakfast star, pain au chocolat remains the favorite pastry of the French with its incredible airy, buttery, chocolatey texture and flavor. It is without a doubt one of the most decadent ways to eat chocolate.
#7 Japan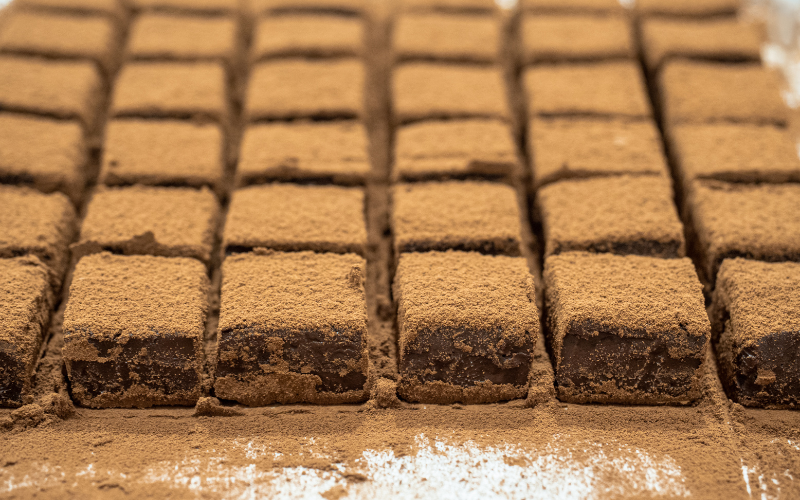 It's time for Asia. Japan has a rich and smooth chocolate called Nama Chocolate. "Nama" in Japanese means raw. It refers to the purity and freshness of the ganache, as it is made with fresh cream and cocoa. Basically, nama chocolate is a rich chocolate ganache truffle cut into small cubes/blocks and sprinkled with cocoa powder. Nama chocolate has a rich and silky texture that literally melts in your mouth.
You can find this decadent treat almost anywhere in Japan, but the easiest place to find them is the airport.  They come in deluxe packaging which makes them a popular gift item to bring home from Japan.
#8 Vietnam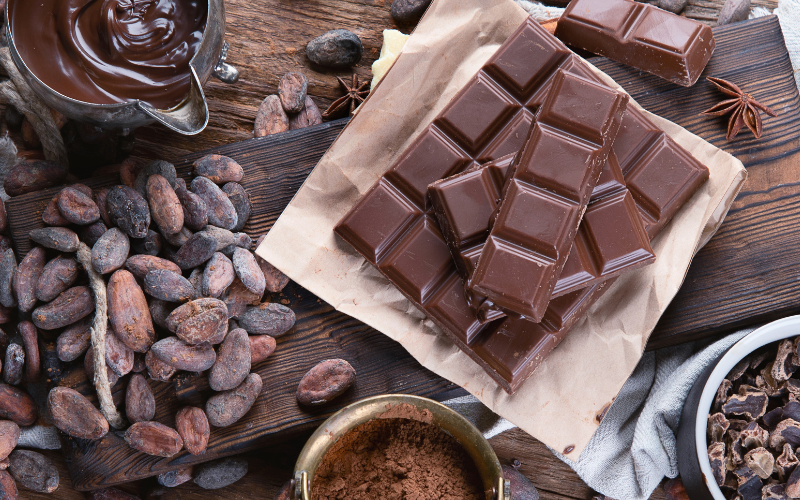 Vietnamese artisan chocolate is becoming more and more famous worldwide. Chocolatiers from around the world are now using  Vietnamese cocoa beans and some chocolatiers from Vietnam, Japan and France have even won international chocolate awards.  The fruity complexity and high quality make the flavor of these beans exceptional.
Almost all Vietnamese cacao falls into four primary genetic varieties, but the actual flavors profiles are much more varied and exciting.  Vietnamese chocolates also combine and use the most surprising flavor combinations, such as cinnamon, nutmeg and coconut. 
There are more than a dozen chocolatiers in Vietnam, spread across from the south to the north.  There are also many places where you can buy locally made craft chocolate. Be sure to try Vietnamese artisan chocolate, it's really something special!
#9 Australia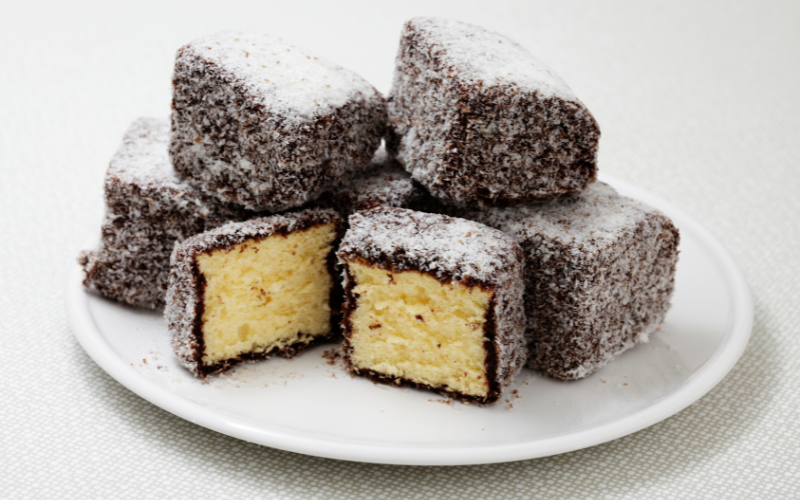 Time for Australia! Lamington cake is one of Australia's most popular desserts. The cake is named after Charles Wallace Baillie, Lord Lamington, governor of Queensland from 1895 to 1901.  Lord Lamington was known for wearing a homburg hat that resembled the cakes.  For many years, lamingtons were served at Queensland state ceremonies.   It is a traditional Australian cake of little squares dipped in melted chocolate and sprinkled with coconut flakes.  They are moist and super delicious! Try them with a service of afternoon tea.
#10 Poland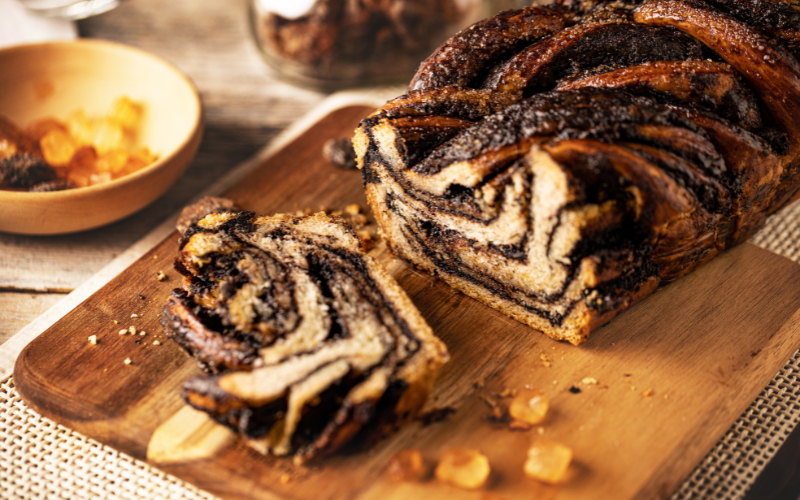 Finally, chocolate babka is a braided yeast bread or cake from the Jewish communities of Eastern Europe. Not to be missed, babka is a deliciously fluffy bread with ribbons of chocolate running through it. It is prepared with enriched bread dough, like challah or brioche, which is rolled flat and sprinkled with dark chocolate, before being twisted up and baked in a loaf pan. Charmingly, the word "babka" comes from the Polish babcia, which translates as "grandmother." The story goes that babka was created by resourceful Jewish grandmothers, who used their leftover challah dough on Shabbat to make a chocolatey version of the bread.
Chocolate babka is a visually stunning dessert that is a perfect conclusion to any festive occasion or holiday meal.