The cocoa market is complex and consists of many players and many parts. While the world has been eating more and more chocolate over the years, cocoa production is declining due to small crop yields, lack of farming expertise, pests, and disease. Serious issues such as child labor and deforestation are linked to underlying causes such as poverty and weak supervisory authorities. To address some of these challenges, inspections with associated certifications were established.
In this article, we'll look at the complex world of cocoa and the importance of certification.
What is cocoa certification?
Cocoa certification refers to cocoa that has been officially certified by an organization (a certification body) as having met certain standards. Certification shows whether the various stakeholders in a supply chain meet these standards. 
Cocoa certification is an effort to safeguard human rights, improve agricultural practices, reduce deforestation, and ensure better conditions for cocoa farmers.
Different certification systems vary in their main focus or strategy for achieving more ethical and sustainable cocoa production. Some, like Fair Trade Certified, focus on creating sustainable, fair trade business relationships while others have a greater focus on farmer productivity, such as UTZ Certified. It can be said that in general, certifications seek improvement in the lives of farmers, development of good agricultural practices, and capacity building.
It is important to note that Fair Trade is different from the other systems. Increasing productivity is not their main focus. Its objective is to improve trade relations and payment practices, in an attempt at making them more fair. UTZ and the Rainforest Alliance have the goal of always increasing yields with a focus on sustainability and thus reducing risks for farmers.
What is the certification for?
These certifications are a written guarantee provided by an independent certifying agency that ensures that the production process or that the product meets certain requirements established by different organizations or countries.
Certification requirements may place greater emphasis on environmental issues (such as soil conservation, water protection, and pesticide use), social issues (such as producer income, and worker rights), or other aspects of production (such as the health of the products).
The application of these requirements can help promote the protection of local resources, the protection of workers' health, and other benefits for producers, consumers, and farming communities.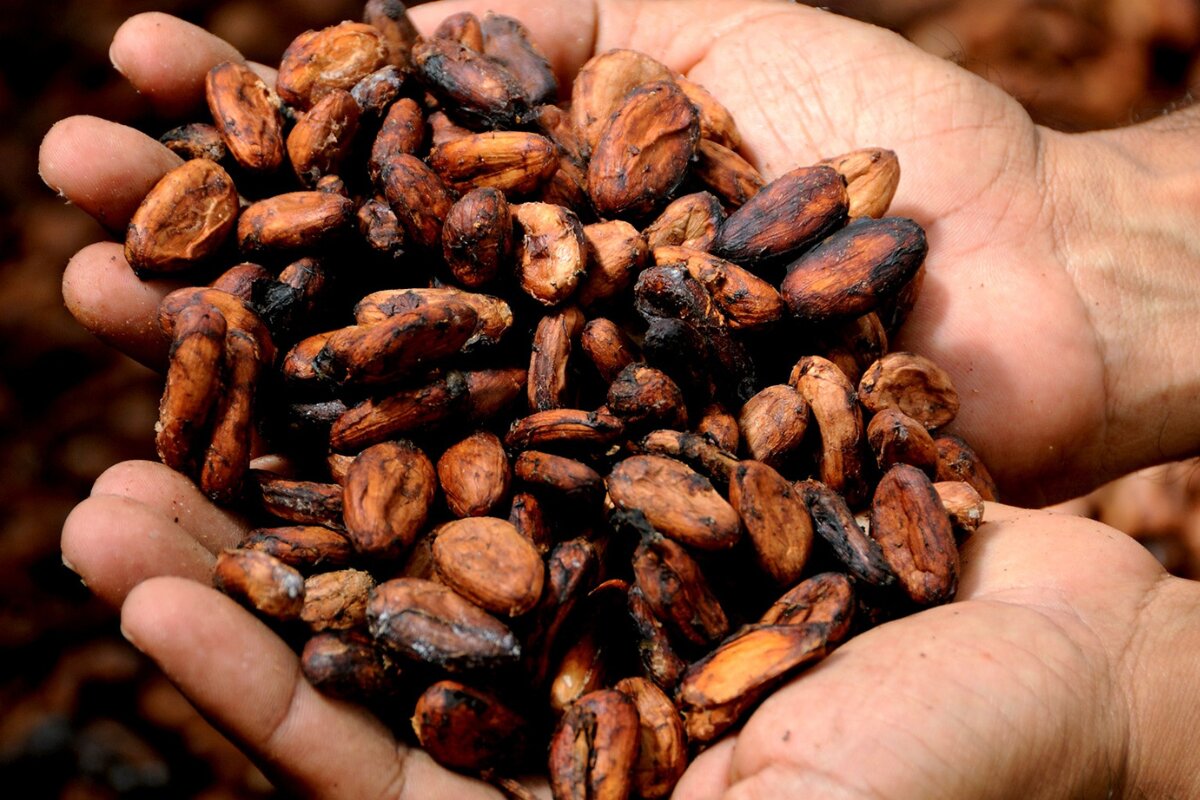 What are the sustainability issues in cocoa?
The main sustainability issues in the cocoa supply chain are poverty and market instability, which can combine to create unbearable environmental and living conditions for the farmers.
When cocoa prices drop, the effect on poverty can be extreme and may result in food shortages and increased use of child labor on cocoa farms. Poor living conditions and poverty lead to little investment in production, causing cocoa farmers' incomes to decline over time. This leads to low productivity with serious damage from pests and diseases. This may often lead to deforestation as more farmland is needed to make up for the lower production of the existing farm.  The lack of access to information about the cocoa market and little access to credit also aggravates the poverty of families in a world market that is very competitive.
How does certification contribute to the sustainability of cocoa cultivation?
Governments, along with the private sector, have developed a series of initiatives aimed at improving the sustainability of cocoa economies. Cocoa is grown in tropical forests, so the conservation of those forests and their rich diversity of animal and plant life depends on the management of cocoa farms.

Types of Cocoa certificates
There are several well-known certifications for cocoa.  The leading international certifications for cocoa are the following:
Besides the larger certifications, cocoa producers and exporters can also be certified for more specific standards meant for smaller niche markets. These include:
Large corporations have also made public commitments to ethical and sustainable cocoa sourcing practices.  Here are the names of a few corporate sustainability programs:
Nestlé: The Nestlé Cocoa Plan

Mars: Cocoa for Generations

Lindt & Sprüngli: Farming Program

Barry Callebaut: Forever Chocolate

Cargill: Cocoa Promise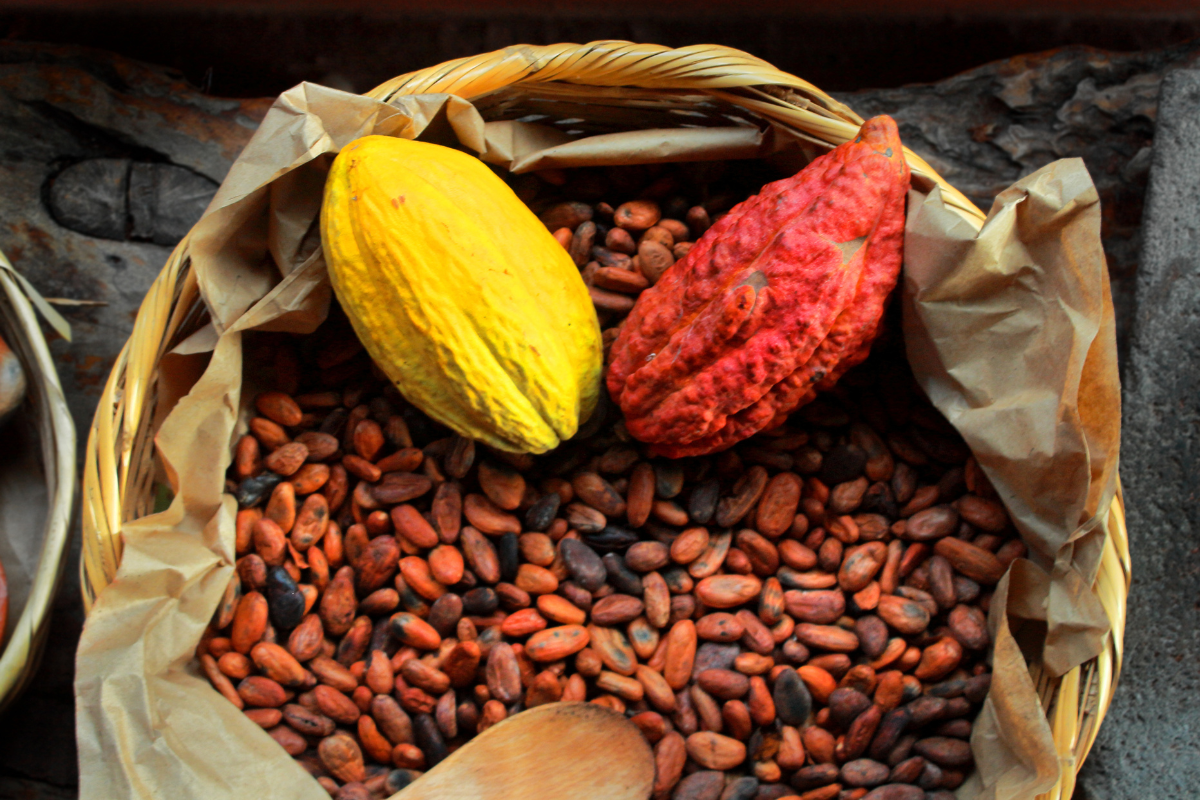 The certified cocoa sector is evolving
In 2008, for every 100 pounds of cocoa produced in the world, conventional cocoa represented 98 pounds and twelve ounces, and certified cocoa only represented one pound and four ounces.
Big chocolate brands like Hershey's and Mars have made the decision to use certified cocoa for all their production by 2020. This decision has changed the landscape of the global certified cocoa market. Therefore, it is expected that between 2020 and 2025, the volumes of certified cocoa worldwide will increase rapidly.
According to one study, the volume of cocoa certified by Fair Trade USA, Rainforest Alliance, and UTZ Certified will grow at a faster rate and the shares of certified organic cocoa will increase at a slower but sustained rate during these years.
Consumers across the world are showing a growing interest in higher-quality chocolates that comply with good ethical and environmental standards. That's because people are becoming more aware of the long journey chocolate goes through before it reaches their hands.  If you don't see a particular certification on your favorite bar of chocolate, don't worry.  Start by going to the website of the chocolate company or speak to the chocolate maker to understand their sourcing practices.  Many craft chocolate makers have instituted their own standards that may be equivalent to some of the more popular certifications.  Do your research. 
As chocolate lovers, it's our duty to spread awareness of the importance of choosing ethically and fair trade-sourced chocolate and support local businesses.